Chairman Kenneth Walker
---
---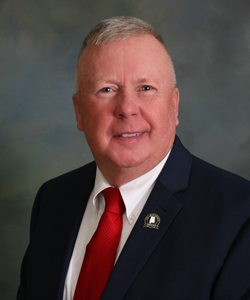 If you are searching for a wonderful, safe, friendly place to live and/or raise your children, Cullman County, Alabama, is the place to anchor. You will find all that a county could ask for without leaving the southern roots of a rural, close-knit, family centered environment behind. Cullman County has it all from beautiful, peaceful parks dedicated to the families of our area to industry, agriculture, and business that is creating spark of growth for our community. We have many inviting festivals and celebrations throughout the year that provide first-class family fun. You can not talk about Cullman County without mentioning our schools that stand proudly above the rest and our medical facilities that provide high-quality emergency and primary care for those in need. Everything you could ask for is comfortably nestled right here in Cullman County, located right in the heart of Alabama.
With all of the greatness Cullman County has to offer, we want to show the world what we are all about. We want everyone to know why parents want to educate their children here and why adults want to retire here. That is why we have put our site together. We see our site as a flow through, to get information out that is available in and about our area. I, along with the other commissioners, am glad to be part of this grand new vision for Cullman County. Our movement forward and commitment to this vision is the driving force that will open up new doors to the great websites and opportunities found in Cullman County. We know this will serve you well for many years to come.
If you are a business, industry, or individual that is considering Cullman County as your new home, we welcome you and open the many doors of opportunity to you. Come move forward with Cullman County!
Sincerely,
Chairman Kenneth Walker