Employment Opportunities
Personnel Home Page
Employment | Publications | Forms | Benefit Options | Ethics | Management Portal
Social Media Announcements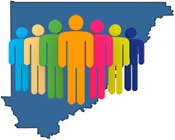 As jobs are posted, they will be announced on our Facebook page at facebook.com/cullmancounty and our Twitter feed at @cullmancountyal. Like and follow our social media to know immediately as they are posted.
Jobs Listings
Cullman County Commission is an Equal Opportunity Employer and is committed to providing equal opportunities for all persons regardless of race, color, gender, age, national origin, citizenship status, or disability. This commitment applies to all aspects of the employment relationship.
Date Posted
Description
Notice of Vacancy
12/11/2018
Road Department
Equipment Operator I
View
12/10/2018
CARTS Driver
Full-Time
View
12/10/2018
Sanitation Residential
CDL Driver/Collector
View
11/13/2018
Probate
Court Clerk
View
10/01/2018
Sanitation CDL Commercial Driver/Collector
View
Applications
Employment Applications
*Applications will only be accepted for posted announcements/vacancies. General applications NOT accepted.