Cullman County Senior Centers
Cullman County Senior Centers are a valuable asset to each community. The Cullman County Commission and the Commission on Aging appreciates the retirees and seniors of Cullman County for helping establish this strong sense of community that we all enjoy. This fact makes these community centers a vital part of our responsibility.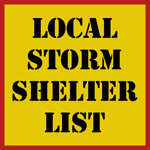 Stop by one and you will see arts, crafts, meals, music, and more.
Find the Senior Center that is best for you!
Click the links below for a printable list...
---